Brokers
What we do
At Premiere, we specialize in equity based, residential mortgage financing on urban and small town/rural properties throughout B.C., Alberta and Manitoba. We provide common sense lending solutions based on equity, not income or credit.
Preferred Pricing Program: Through our in-house mortgage fund (M.I.C.), Premiere Canadian Mortgage Corp., we can provide your client with exceptional pricing and terms on virtually all forms of residential mortgage financing. Our approvals are based primarily on equity, not income or credit.
Alternate Lending: To compliment our own in-house funds, we have a large pool of associated private lenders/investors . This enables us to provide funding for any viable mortgage proposal on a co-broker basis at very competitive terms. We can provide funding on all forms of residential real estate, as well as acreages, farms, raw land, mobile homes and small commercial.
Who we are
In business since 1985, we deal exclusively in the private, equity mortgage market, both as mortgage brokerage/lender, and as administrators for Premiere Canadian Mortgage Corp., a mortgage investment corporation. Established in 1996, Premiere Canadian has a current portfolio of 500 accounts and $95 Million in mortgage receivables.
In addition to being proud members of BCMMA, CAAMP, MBABC, and AMBA, we are members of the Better Business Bureaus in all markets we do business. We are proud to note that we have maintained an impeccable record with our regulators and the BBB. And, our over 50 years of combined lending experience will ensure you and your clients receive professional, knowledgeable and courteous service at all times.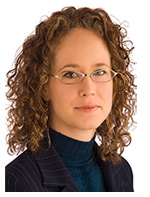 Lindsay Munif, Mortgage Associate
Lindsay Munif has been in the financial services industry for 17 years with a large B.C. Credit Union and as a mortgage broker specializing in equity mortgages. Lindsay can provide resourceful private lending solutions as an alternative to bank financing in B.C., Alberta, and Manitoba.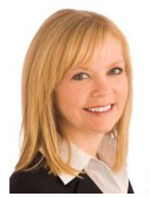 Monica Leggett, Manager Broker Services
Monica has dedicated over 27 years to the financial services industry specializing in residential financing, both purchases and refinancing. Having spent many years in the Alberta Credit Union system, Monica provides personalized firsthand knowledge of both the B.C., Alberta and Manitoba markets.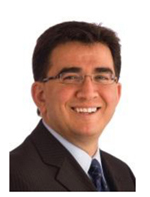 John Mercuri, President
John has over 29 years experience in all aspects of mortgage lending and finance. In addition to directing the activities of Premiere Mortgage, John is also President of Premiere Canadian Mortgage Corp. John was also a founding Director of the B.C. MIC Managers Association.